Sports Premium
Broaden Provision to Enrich the PE Curriculum

Chirton School accesses the specialist sports coaching offered by Lavington School in order to improve the CPD of our staff. This year Joy class are benefiting from this experience as Miss Storey teaches them PE weekly while ensuring the up-skilling of Chirton School staff so that this high standard provision is continued in all lessons.
Next Steps
To rotate the provision of specialist teaching to ensure that all children benefit from this experience.
Ensure staff have the opportunity to undertake CPD as part of the MAT provision.
Broaden Provision to Enrich the PE Curriculum
The experience of watching elite sport live is one that not everyone has the chance to participate in. It creates a lifelong memory which inspires and awes each of us who have been lucky enough to experience it. This belief underpins one of our 11 by 11 experiences at Chirton as we know that this opportunity is one which benefits all of our children. Part of our pledge is to ensure that every child in our school is able to attend a major sporting event during their time with us. Below we have outlined some of the amazing trips that present and past pupils have been involved in although our planned trip to Wimbledon for the 2020 tournament was unfortunately cancelled.
Provide children with a broad range of extra curricular opportunities
At Chirton School we recognise the importance of children having the opportunity to participate in a wide range of sports and develop their skills in a more specialist setting outside of normal PE lessons. Through a wide range of clubs run both by school staff and outside agencies we have given children the opportunities to participate in: tag rugby, tennis, fencing, football, netball, rounders, basketball and archery among others.
Next Steps
We will continue to provide as broad of a range of activities as possible for our children to participate in.
Investigations will be undertaken as to which companies can supply additional coaching opportunities through after school coaching which will provide children with new experiences.
Wimbledon
What a treat to end the year! As we approached the gates to the All England Club on a warm summer day, excitement grew as we were soon to be treated to a wonderful display of tennis. We were lucky enough to watch matches on Court 1 and explore the huge grounds, spotting celebrities along the way. We had a thoroughly enjoyable day and can't wait to hopefully repeat another fun day next year.
Golden Opportunity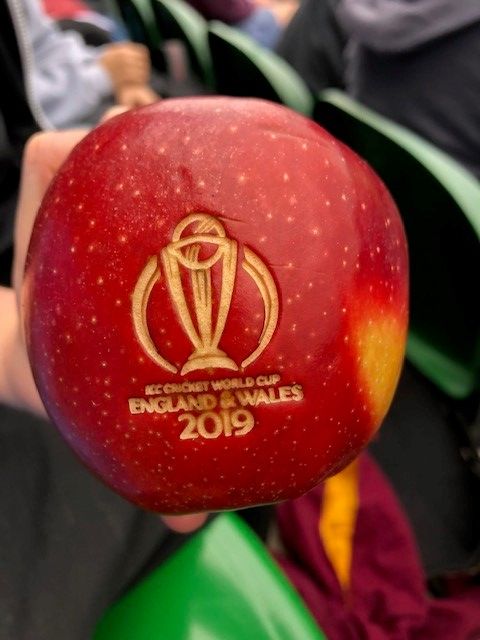 I had the greatest pleasure in accompanying Mr Parmenter and some the Y6'S to the West Indies vs Bangladash Cricket World Cup Match in Taunton. It was an amazing day with a lot of memory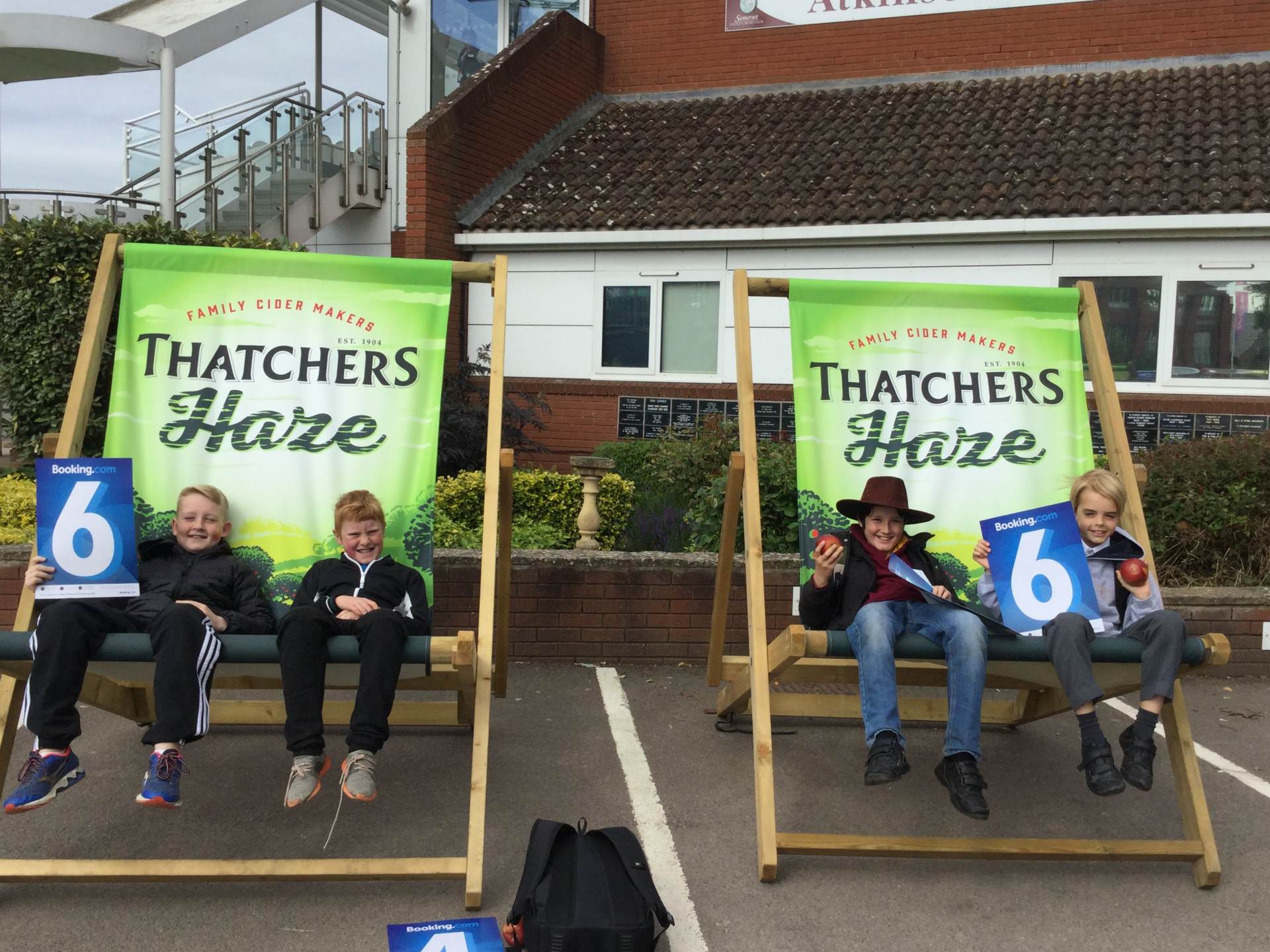 able moments for all involved from the first train rides, learning the rules of cricket, finding out why Bangladesh's emblem is a tiger and how the signal systems of GWR work! I was immensely proud on how well behaved, polite and confident all the boys were, what a credit to out little school with a big heart. Thank you so much for the opportunity to spend some special moments with these remarkable young men all about to take the next big steps in their lives!
Mrs Rendle
All Weather Sport Provision
The forest school motto of 'there's no such thing as bad weather only bad clothing' permeates beyond Forest School at Chirton and weaves through all that we do including PE and Games. With only a limited amount of outdoor space it is incredibly important for us to able able to get outside all year round to utilize our extensive grounds for our PE learning. This has been made much more successful with the building of a sheltered area over an extension of our school playground. This new facility has enabled us to work outdoors much more frequently in the winter months and the children have embraced the opportunity to use the gymnastics equipment such as benches and mats during their break and lunchtimes as well as PE lessons.
Inter School Competitions
As a small school it is vital that our children have the experience of competing against others and this is best facilitated through competitions, both competitive and friendly, against other schools. Our netball team has participated in the local netball league for many years and for a second year running our football team has competed in the Devizes and District Football League. We have also taken part in festivals at other schools which allow our children have a taster of new sports in a friendly and supportive environment. Recently, Joy class participated in a KS1 Dance Festival which the children thoroughly enjoyed with comments such as "This was the best day!" and "I made loads of new friends so it was really fun."