Aimee Morgan – Chair of Governors
I joined the Chirton Governing Body in 2022 as a Parent Governor. I have two children, Ava, who is 7 and in Faith Class currently, and Malie, who is 2 and attends Pips. We live locally and feel so lucky to have such an amazing school and setting for our girls to attend that is so close to home. I work as a doctor for the NHS, and within this role I also have responsibility for and experience in safeguarding, mental health and also communicating amongst a large multidisciplinary team, which I feel will be useful skills to use within my role as a governor.
As a Parent Governor I lead on SEND and Forest School. I also enjoy supporting the school on a weekly basis listening to individual readers in Faith class. I believe strongly in the importance of reading for pleasure but also am passionate about helping the children to grow their fluency skills and understanding.
In my role as Governor, I look forward to continuing to support reading, PTA events and instilling the values and attitudes encompassed in the 6Rs. Looking ahead to the challenges and opportunities in the future, I believe that our school community can provide the best possible holistic education for all our children.
Sue Jones – Foundation Governor - Vice Chair of Governors
I was appointed by the Salisbury Diocese and joined the Chirton Governing Body in 2021, having previously served as a primary school foundation governor in Berkshire. I live in the village with my husband and we are both retired. I have 4 grown up children, one of whom is a primary school teacher. My professional background is in safeguarding and child protection. As a governor, I lead on RE, the school's Visions and Values, Collective Worship and on eSafety. I also support the teaching staff in Joy and Faith classes each week, helping with activities such as hearing individual readers, art and craft and local walks, which is an absolute privilege and always enjoyable.
Emily McGee - Foundation Governor
I joined the Chirton governing body as a Foundation Governor in 2022, having lived in the village for 6 years. I am a solicitor in an international law firm in the City in their Finance division, where I have worked since 2007. Outside work, I spend as much time as possible outside, walking, running or gardening. I'm looking forward to supporting the school through the post-pandemic challenges and opportunities.
Julia Moore – Trust Governor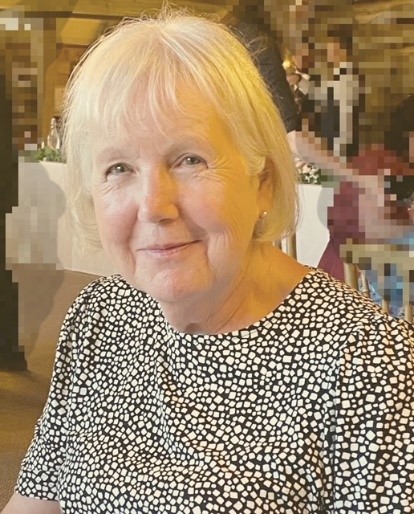 Having grown up in Salisbury and attending Rolle College Exmouth to complete teacher training, my first teaching post was in primary schools on The Wirral in Cheshire followed by a post at Sandycroft in Flintshire.
After ten years in Wales we moved south and I have lived in Chirton for many years. During that time I have been a local primary teacher, headteacher and advisor - as well as being a governor in several schools. My time as an advisor gave me a wonderful opportunity to visit and support many schools across the county.
I have two children - my older son attended Chirton School and my younger son attended Rowdeford. I also have three stepchildren. All are now grown up!
I'm a keen gardener and occasionally write about gardening in the Redhorn.
My husband and I are also enthusiastic travellers - having visited Australia, South Africa and many European countries. This travelling has been somewhat curtailed recently!
Richard Curtis – Foundation Governor - SDBE Corporate Member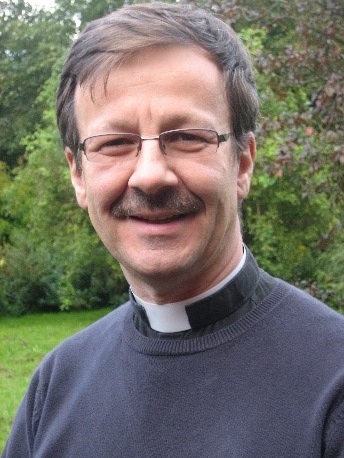 Richard moved to Wiltshire from Leicestershire 5 year ago to become the Team Rector of the Cannings and Redhorn Team. Richard's previous 24 years of ministry were in Leicester Diocese and whilst there he served in four different benefices and on five different school governing bodies, one for 20 years. Richard also served on the Leicester Diocesan Board of Education for many years. Previous to reading Theology Richard worked in residential social work for Barnardo's having previously taught Physics and Science in a Leicester Secondary School.

Mandy Langton – Trust Governor
My background was within the Corporate Insurance Broking arena, where I was a Divisional Managing Director of an International Corporate Broker, my speciality was in turning around non performing business areas, teams, and individuals. I have been fortunate enough to then utilise my experience and knowledge through various self-employed consultancy roles focusing much more on family and the work life balance.
My husband, Mike and I moved to Chirton in 2015, primarily to be closer to my parents and help look after our grandson. I have a daughter plus 3 step children who between them have given us some 8 grandchildren to keep us busy particularly in the school holidays. Since leaving the corporate environment it was important for me to "give back" to the community, as such I enjoy being able to Volunteer at Dorothy House, help with fund raising events and take on the role of a Trust Governor for Pupil Premium and Disadvantaged Pupils, I may not have an "educational" career background but am keen to learn, draw on my experiences including as a mother and grandmother to help make equal opportunities available for all children.


Sarah Goodman - Associate Member

I have worked in Early Years education since 2003 and qualified as a Teacher in 2006. I have taught nursery, reception, year 1 and year 2 in single and mixed aged classes from a very tiny school similar to Chirton to a much larger primary school. I currently teach in a small private nursery.
My passion is Early Years Education and much of my career has been spent advocating for the youngest children and supporting other teachers and schools in their Early Years provision.
Both my children attended Pips preschool and now go to Chirton school. I enjoy my role as a friend to Pips and working with the preschool manager and other associate governor with the preschool team to provide the best for the children that attend there.
Outside of teaching we have a puppy who takes up a lot of time! I enjoy reading, walking and growing food on our vegetable patch.
Ruth Cooper – Associate Member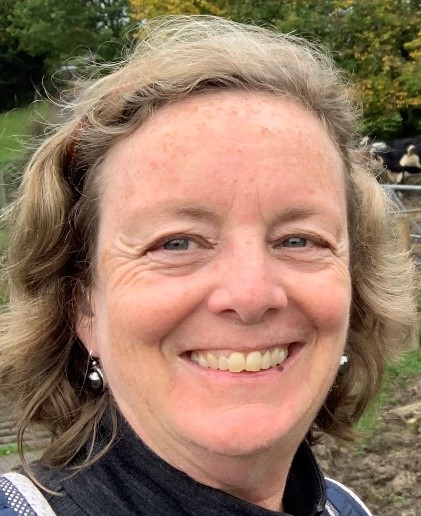 My name is Ruth, I'm a mother of three children and have one grandchild. I've been supporting Chirton Pips Preschool since 2012 when my granddaughter attended the setting. I've always been an avid supporter of Pips, ensuring I know what's going on and helping them develop and grow. I have been a committee member, chairperson and now an associate governor under EQUA continuing to work with Sarah and her team under Chirton Primary School.
Previously, when my children were young, I worked in primary schools as a volunteer, part time Teaching Assistant and helping children with SENCO. I did my training at Wiltshire College in Trowbridge and at Bath University completing the Foundation Degree and BA Hons in Early Years Social Care and Education. I've loved every minute of it. I enjoy supporting Chirton Pips Preschool as much as I can. I love giving something back, witnessing each child's development and growth.
Over 30 years ago when I was expecting my first child, my mother told me that the first five years are the most important of their life. I agree. It is so rewarding to witness the great achievements of each child as they progress through life, facing whatever challenges they have ahead of them and becoming resilient and competent learners as they get older.
My hobbies are walking, gardening, socialising amongst family and friends, reading and sewing.
Kate Wilkins - Parent Governor
I qualified as a primary school teacher in 2010 after spending 10 years working in the Market Research industry in London. I have worked mainly in Key Stage One throughout my teaching career and was Deputy Head Teacher of a large infant school in Salisbury until 2021. I now work in a primary school near Marlborough. I am passionate about education and ensuring that all children receive the opportunities they deserve to be successful throughout their primary years.
My husband and I have two boys, the older of which is in Year 2, and our youngest currently attends Pips, hopefully joining the school in September. Outside of work I love travelling with my family and am a keen runner and member of a local running club.